Same Day Courier
& Transportation Service in BC
Providing Fast Deliveries Across Vancouver, the Lower Mainland, Vancouver Island, and the Sunshine Coast
As the premier courier and trucking provider in Vancouver, BC, Numode Delivery Services provides over 25 years of industry experience in the local and national transportation industry. Each day our customers rely on us to deliver shipments on time and in good condition. We have built our reputation on reliability and expertise. Numode Delivery provides next-day services from Vancouver Island to Vancouver to the Okanagan Valley.
Our Online Portal Lets Manage Your Package From Beginning To End!
We Serve Our Community With
Courier Services
Whether you require a time-sensitive document delivered or a just-in-time shipment, our team of drivers and multi-vehicle fleet will ensure that your goods will get to the right place punctually and in good condition. As one of the largest same-day courier and freight companies in Vancouver, Numode Couriers will ensure prompt delivery of all your shipments. Our online ordering will provide up-to-date tracking and electronic proof of delivery.
Freight Services
At Numode Delivery Solutions, we specialize in next-day transportation services. We understand that the reliability and safety of your shipment are of the utmost importance to you and your customers. Our fleet of 5-ton trucks will ensure that your LTL and FTL shipments will be delivered on time and in good condition.
Dedicated Services
Do you have shipments that have to be delivered regularly daily? We offer regularly scheduled courier delivery services and routes at a discounted rate. Numode Delivery will assign dedicated drivers to the same route every day to ensure a hassle-free solution to your dedicated service requirements.
Warehousing
Whether you need warehouse space to store your freight or cross-docking services, we work closely with our partners to provide a customized warehousing solution for you.
Provincial and National Shipments
Numode Couriers offers next-day and same-day delivery service to Vancouver Island and the Sunshine Coast. We also provide shipments across Canada. Please contact us for more information.
Industries We Serve
With over 20 years of industry experience serving the Greater Vancouver Area, we can accommodate the unique shipping needs of various industries. Whether you're looking for distribution services or same-day shipments of out-of-stock items, we'll work with you to make this as stress-free as possible.
At Numode Delivery Services, we understand that social sustainability impacts the community and the people that live there. That is why we have made social responsibility a core part of our business strategy. We strongly believe in supporting and giving back to our local community. Numode Delivery Solutions donates 1% of all its profits back to local charities around Metro Vancouver. These charities include the Greater Vancouver Food Bank, Canadian Mental Health Association, and The Happy Herd Farm Sanctuary.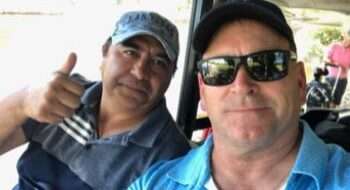 Inclusivity and commitment to our people are at the heart of our company mission. We acknowledge our social and environmental responsibilities as a local business and strive to set a new industry standard in these areas. We are proud to say that our business is governed in an ethical and professional manner, with equal commitment to the protection of our customers, staff, and drivers. We promote an atmosphere of diversity, health and safety and encourage our team to pursue a balanced lifestyle.
We believe that excellent service starts with a focus on the well-being of everyone in the company. And for this reason, we provide a living wage for all our staff and drivers.
Internally we provide a fair workplace based on mutual respect, fair labour practices, and transparency.
We Serve Our Community With

Reach Out To Get A Quote Today!