Same-Day and Next-Day Courier & Delivery Service
Metro Vancouver – Vancouver Island – Sunshine Coast – Fraser Valley – BC Interior
Flexible, Reliable, Hassle-Free, Cost-Efficient

– Numode Delivery
Same Day Courier Service is the perfect solution when your documents or parcels must be delivered the same day. Numode Delivery has a full range of courier service levels to suit all your business needs. Our courier service is recognized as fast and dependable. Numode's online portal allows customers to manage their shipments from start to finish via our online ordering and tracking system.
Next Day Delivery Service offers a reliable and cost-effective shipping solution. Our routes are equipped to handle deliveries from a single envelope to a truckload. Shipments are consolidated in our warehouse by postal code, and deliveries are completed the following business day by 3pm.
Dedicated Delivery Service helps you save time and money. With 25 years of industry experience, our team of logistic professionals will develop an pre-scheduled routed delivery solution to optimize route efficiencies.
What kind of Shipments

we can handle for you
We pride ourselves with our Courier & Delivery Services on being able to handle a wide range of packages, no matter the size, shape, or type of contents. Whether you need to ship a small envelope, medications, gifts, or a full truckload of merchandise across the city, we have the experience and expertise to get your package where it needs to go.
We understand that not all packages are equal in size, shape, content, packaging, or protection. This is why we specialize in handling irregularly shaped packages, fragile items, and even dangerous goods. Our team is trained to handle these types of packages with care, ensuring to meet all safety requirements.
When you choose our Courier & Delivery Service, you can rest assured that your package is in good hands. Our tracking technology and customer service keep you informed every step of the way. Whether you're shipping an important document or a priceless work of art, we treat every package with the utmost care and attention!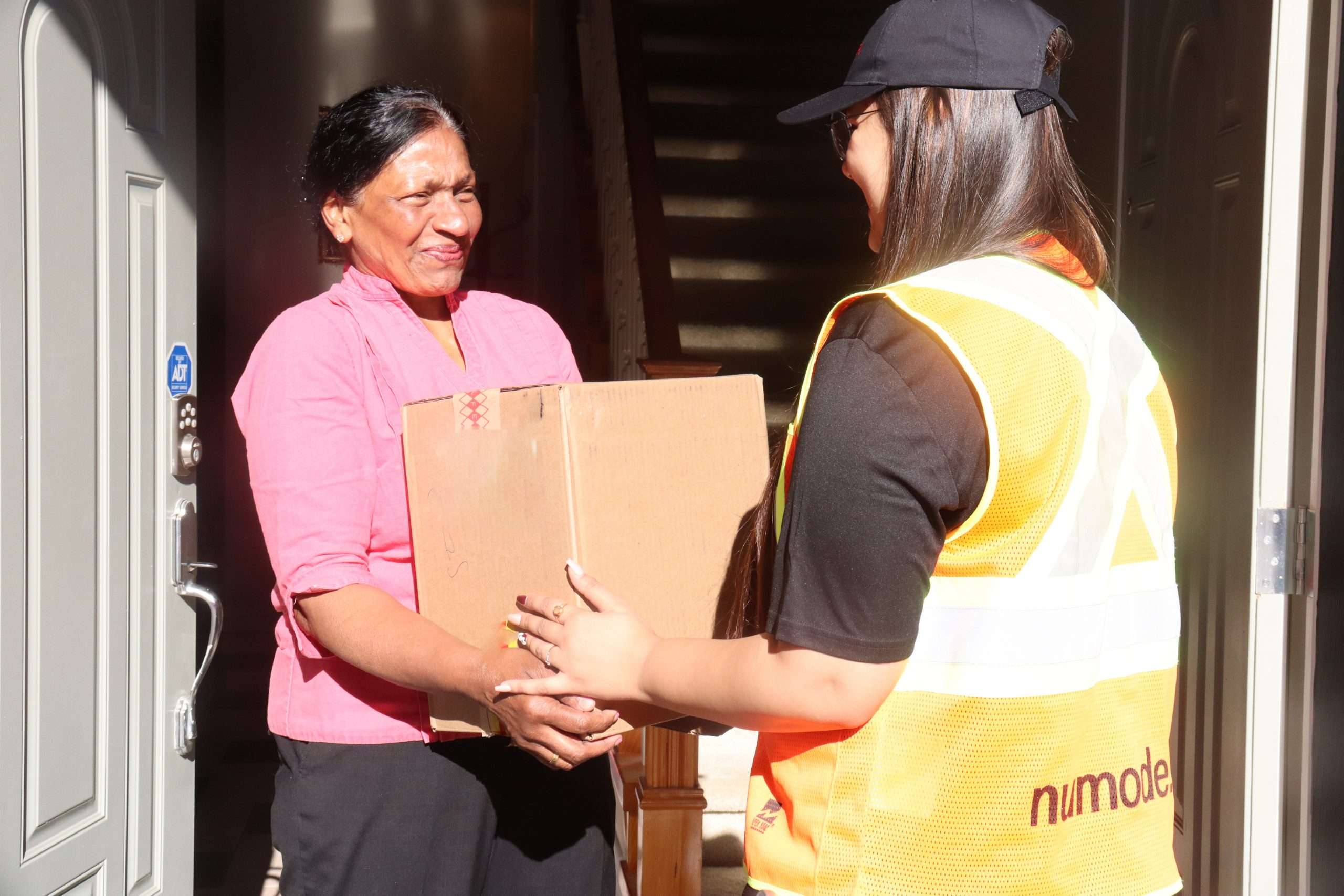 Numode's Courier & Delivery Services

offer a full range of service levels
Courier & Delivery Service Times and Levels:

Monday – Friday
Super Hot
60 – 90 Minutes
Same-day delivery cut-off at 3:00PM
Hot
2-hour Service
Same-day delivery cut-off at 3:00PM
Rush
3-hour Service
Same-day delivery cut-off at 2:00PM
Regular
5-hour Service
Same-day delivery cut-off at 12:00PM
Econo
Next Business Day
Cut-off at 3:00PM
Note: Please add one hour for cut off times for Pitt Meadows, Maple Ridge Aldergrove, Abbotsford and Chilliwack. Numode delivery hours are based on office hours of 8:00AM to 5:00PM.
Our Service Levels in Detail
Super Hot
Sometimes, you may need to find a rush courier to get a shipment to its destination ASAP, with no stops in between. As soon as your order is placed, a vehicle is routed to your destination for pick up right away. With electronic PODs, you'll be notified as soon as the job is done.
Hot
This option is for shipments that are still very time-sensitive but don't require a nonstop delivery. With over 20 years of industry experience, our team will solve any logistical challenge to have your shipment delivered safely, correctly and as fast as possible.
Rush
Shipments that have a larger delivery window but are still time-sensitive, are best served with our Rush service. Our Rush service is unbeatable for shipments that need to be delivered within 3 hours.
Regular
This is the most economical option for same-day courier service for businesses that ship out multiple packages every day. The order cut-off time is 12:00PM which gives you ample time when you start your workday in the morning to place an order for delivery.
Econo
This is an economical option if you'd like to have your shipments delivered next day. You simply place an order the day before by 3:00PM and wait for pick up the next day. It's really that simple!